Building & Section Loans
Low Deposit Option
Build exactly the home you want to live in - move in and enjoy ...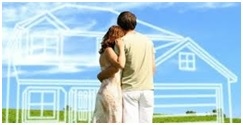 Building may be a good option at the moment - with as low as 5% deposit required. Yes .. building does bring a whole new ball game to the table - but there are lots of building options and working with 24seven Mortgages - we will assist you with all aspects of your lending.


Turnkey
These are a type of build that is constructed so that it could be sold to a buyer as a completed product. A developer will fully project manage the build, they will own the land and finance the build ready for a customer to move in. These can be bought off plan, normally a 10% deposit is required, and balance paid on completion which is after a code of compliance is issued.
Building under Construction
This is where the future purchaser holds or buys a section and decides whether they will project manage or whether they engage someone to do this, which can be two separate parties or this can be a builder.
Typically there are two types of contracts:
Labour Only
A labour-only contract means the builder is only responsible for actual building work, and the purchaser manages the rest of the process including consents, supervising the building work, organising sub-contractors and materials, insurance and the health and safety plans.

Fixed Price Contract

A fixed-price contract is where the builder will manage the whole building project including getting consents, liaising with architect/designers as well as organising subcontractors and their prices.
Spec Home
This is where a developer will build a home without a particular buyer in mind or under contract.It is built according to their specifications and designed to appeal to the maximum market. This is a completed fit-out; ie finishings, fittings and appliances.
NOTE: Most lenders will generally prefer fixed-price contracts over labour-only ones, as they offer more cost certainty and less likelihood of overruns.
24seven Mortgages are pleased to be associated with R & M Builders
Home Page...